Custom Settings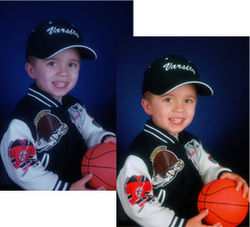 - Save corrections as Custom Settings and apply the same correction to multiple images.


- Launch iCorrect Portrait to start with Custom Settings or Previous Settings as a starting point for large jobs.


- Add your own custom Memory Colors to suit your preferences or add backgrounds, team colors, and other items.


- Record iCorrect Portrait into an Action for automated workflows.


---
---
Sharpening and Noise Removal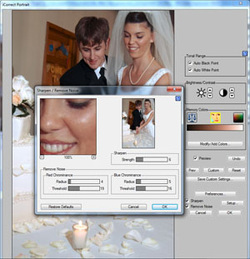 - Apply sharpening and noise removal in combination with color correction.

- Since sharpening can also make noise more pronounced, if you will be applying both effects, it is usually beneficial to set them up and preview them together.

- The noise removal controls are grouped as Red Chrominance and Blue Chrominance



---